Check out some pictures of our Coquitlam tire shop. We strive to keep things neat, tidy, and accessible for our customers.
We are conventionally located on the introspection of Brunette Ave and Blue Mountain St., which is a block away from Lougheed Highway. Actually we are pretty much on Lougheed Highway, except the only two driveway entrances are from Blue Mountain St or Brunette.
Look Inside Our Tire Shop
The gallery below gives you an overview of our shop and shows some of our tire technicians hard at work. If you have any questions regarding our inventory, prices, or process give us a call at 604-518-7693.
Serving Most of Metro Vancouver
Due to our convenient location people from all over Metro Vancouver can quickly stop by our shop to get tire replacements, inspections, patches, and many of our other services.
Our trusted technicians are trained to be friendly, polite and professional. We work extremely hard trying to ensure our customer service experience is outstanding for each and every visitor.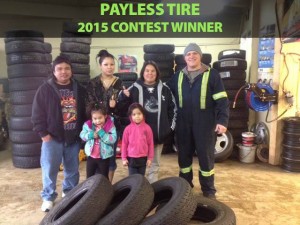 Focused on Customer Satisfaction
Our aim with our tire shop is to provide the best prices in the city without sacrificing quality, convenience and customer satisfaction.
To meet these goals management works around the clock sourcing quality used tires from all over the province. This helps to ensure we have large enough variety in our inventory to meet customer demands. Since we specialize in used tires it is also critical that the tires are in excellent condition.
Quality Assurance and Warranty Backed Tires
Our quality assurance specialist tests each single tire using our state of the art machinery. This ensure that customers only receive quality used tires and allows us to back each tire set with our renowned 2 Year Used Tire Warranty.

Get in Touch
Don't forget you can always call ahead to make sure we have the tires you need available. We look forward to your visit to our convenient Coquitlam tire shop, see you soon.